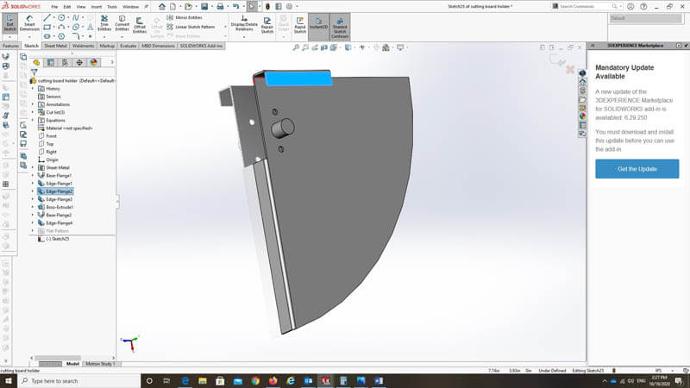 How It Works
We encourage customers to come to us during the development process. Our experience and design tools allow us to draw initial ideas and look for things that may not work.
We are able to give our customers a blueprint and a picture of what their project will look like.
Programs
Solidworks
CorelDraw
Photoshop
RadDraft
File Types
DXF
DWG
EDrawings
Best Uses
Engineering
The experience we have can help save our customers time and money. Working with us directly on a project ensures the best use of material, and may cut out steps that could add a bunch of money to the bottom line of your project.
Restaurant Design
Understanding the problem, helps us create the solution. We work with our customers to ensure the value of the product we are designing.

Request a quote to get started today!