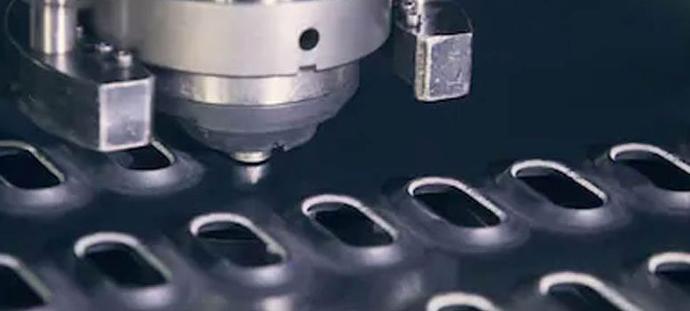 How it Works
The CNC turret has multiple stations set up to hold different-shaped and sized tooling up to 4" in diameter. With the numerical controls, there is the capability of punching out different configurations and designs in sheet materials.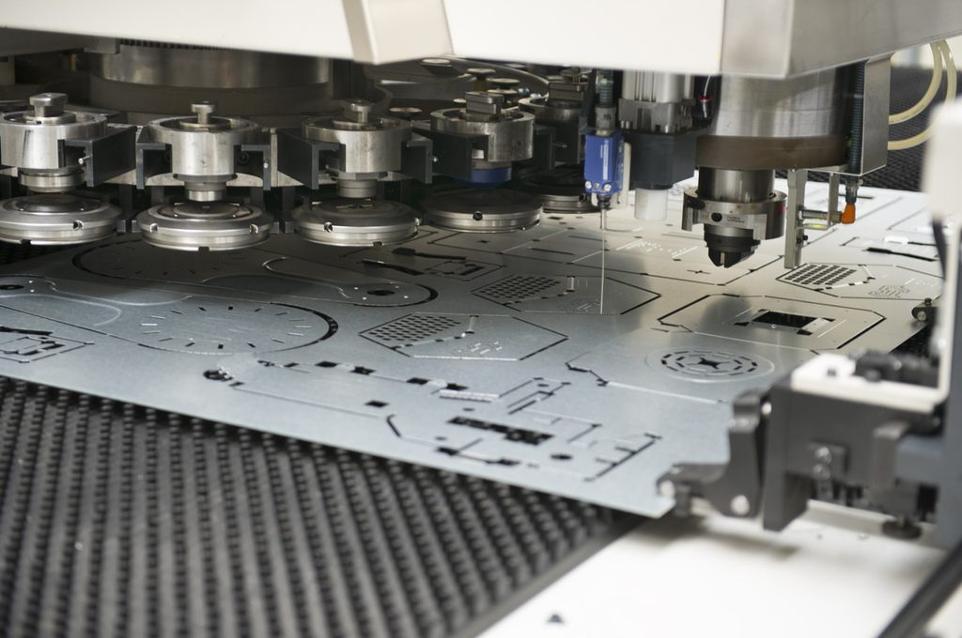 Construction
The fabrication of mounting brackets, wall panels with cutouts.

Exhibits

Sheet metal that can be formed up into different shapes in order to create a functional place setting for the viewing of products and or information.

Displays

Punching out shelf brackets for display framing

Restaurants

The fabrication of hoods, vents, tables, countertops, shelves